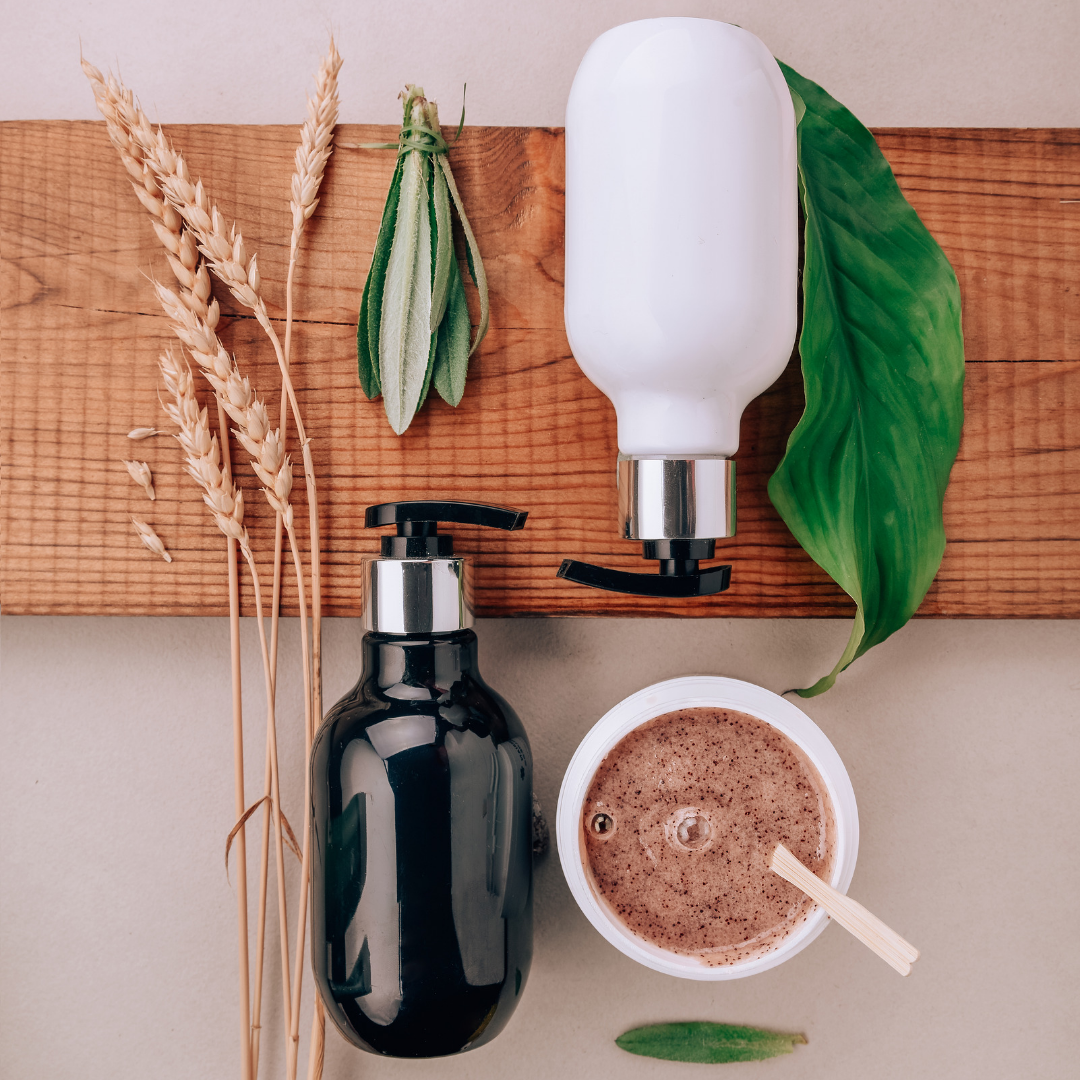 The Skin-ification of hair care
Skin-ification of hair care is more of a movement than a trend. This newly emerging haircare trend is rooted in one of the favorite self-care rituals, skincare. The main focus of skin-ification of hair is caring for both the hair and the scalp using more than just regular shampoos, conditioners, and occasional hair masks. Instead, it goes further to cover the benefits of skincare routines and how they connect to haircare with the objective of bridging the gap between ingredients and hair treatment.
Anything you apply to your scalp is very crucial. The increased recognition of the scalp as the root to healthy hair has led to improvement of ingredients type and quality used in haircare. As a result, there is a  new sub-category of products that primarily focus on scalp health. Previously, scalp care products were made to remedy issues such as dryness, itchiness, and flakiness. The skin-fication of hair care seeks to address such issues in a more sophisticated manner.
The Scalp Is The Primary Key To Healthy Hair
The body circulates blood to the primary organs first, however, the scalp is a non-essential tissue and has a lower barrier function. This means it is ranked last in receiving blood. Consequently, the scalp is less efficient in maintaining and restoring hydration compared to other parts of the skin in your body. This exposes the scalp to issues like irritation, dandruff, itching, and inflammation.
The main purpose of hair care routines is to take care of the scalp and make it more resilient. Lack of proper care could lead to more aggressive outcomes like hair fall and weak hair roots. These, in turn, result in hair thinning in the long term.
If you are interested in skin-ifying your hair care routine, then start by considering your scalp as part of your face. The nutrients and care that the scalp and hair need for maximum health is included in the steps of a regular skincare routine. Optimal scalp and hair health contributes to hair being in good physical condition, sleek and shiny.
Oily styling products often leave residue or grease on the hair and scalp. Occasional exfoliation helps in removing the build-up and makes your hair and scalp feel lighter and look healthier. Regular exfoliation, helps the scalp shed off dead skin cells and generate new ones. Once you have established an exfoliation routine, you build a better support system for new healthy hair.
In your skin-ification process, you may also consider hair masking. This is something you can introduce immediately after exfoliation to soothe the scalp. It is even recommended to use multi-masking as part of the skin-ification process. This involves using different masks for different parts of your hair.
The importance of skin-fication of hair care cannot be over-emphasized. Hair damage happens all the time. To keep your hair healthy, you need to treat the drying and damaging effects of color and chemical treatments. This will not only maintain healthy hair but also reduce the effect of ongoing damage.
Best Ingredients for Your Hair and Scalp
These skin care ingredients will help you improve your haircare regime.
Aloe Vera
Aloe Vera is enriched with nutrients such as molecules, minerals, amino acids, and vitamins. It is a well-known treasure for its unrivaled hydrating properties. This great plant delivers amazing qualities to the hair fiber just as well as it does to the skin.
Charcoal
Charcoal is a skincare ingredient known for cleansing and removing impurities on the skin. It is used for the same purpose in skin-ification; to clear impurities on the scalp.
Rose
Different roses benefit both the hair and the skin in different ways. Take musk rose, for example, it has hydrating and soothing properties and Centifolia rose is a great antioxidant that helps to fortify the hair.
Baobab Seed Oil
The baobab seed oil has great nutrients and a silky effect that illuminate dry and damaged hair. It nourishes and revitalizes the hair for great manageability and has been shown to neutralize damage from harsh chemicals.
Kale
Kale is used in skincare concoctions for its smoothening properties It is a rich source of nutrients such as omegas 3, 6, and 9 which help improve skin health. This impressive effect can also be shared with hair.
Bottom Line
Cleaning your scalp eliminates dead skin cells and barriers that restrict your pores from releasing natural oils, revealing a new layer of vibrant skin. When your pores are unclogged and can breathe properly, the rate of skin cell turnover is high. It is for this reason that you should always choose scalp products that are suitable for your skin.
Scalp exfoliation and hydration are the primary keys to developing the optimal environment required for healthy hair growth. Do avoid scalp care routines such as essential oils with controversial ingredients like harsh sulfate, silicon, parabens, artificial dyes, and more. They are a rising cause of contact allergies that upset your skin spoiling the hair growth environment.
Sample block quote
Praesent vestibulum congue tellus at fringilla. Curabitur vitae semper sem, eu convallis est. Cras felis nunc commodo eu convallis vitae interdum non nisl. Maecenas ac est sit amet augue pharetra convallis nec danos dui.
Sample paragraph text
Cras suscipit quam et turpis eleifend vitae malesuada magna congue. Damus id ullamcorper neque. Sed vitae mid a cosmo pretium aliquet an sedo delitos. Pellentesque nulla eros accumsan quis justo at tincidunt lobortis denimes loremous. Suspendisse vestibulum lectus in lectus volutpat, ut dapibus purus pulvinar. Vestibulum sit amet auctor ipsum. Proin molestie egestas orci ac suscipit risus posuere loremous.